Barber Shop Appointment Booking
This is the ideal solution for those looking to start a barbershop appointment booking website as it comes packed with features and can be customized fully to your personal requirements.
All single pages for your barbershop website created & stored in one place.
Advertise the available services through a clickable frontend architecture.
Appointment Functionality
Booking an appointment should be fast and foolproof, that's why we've got you covered.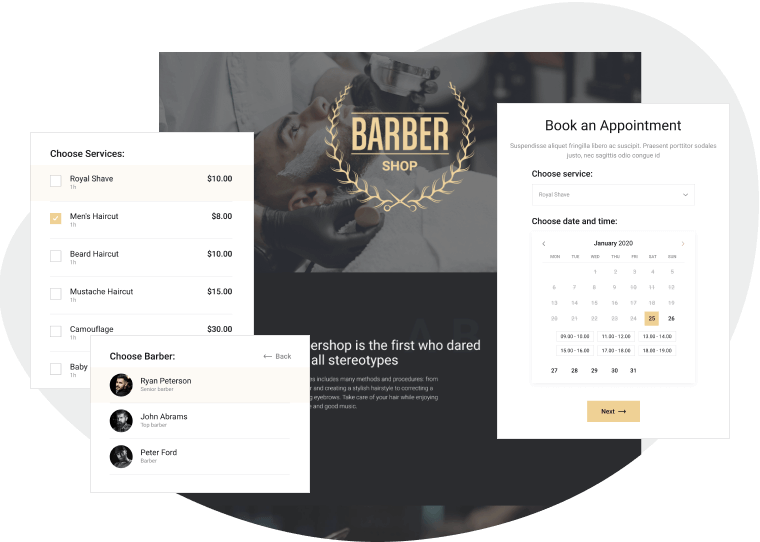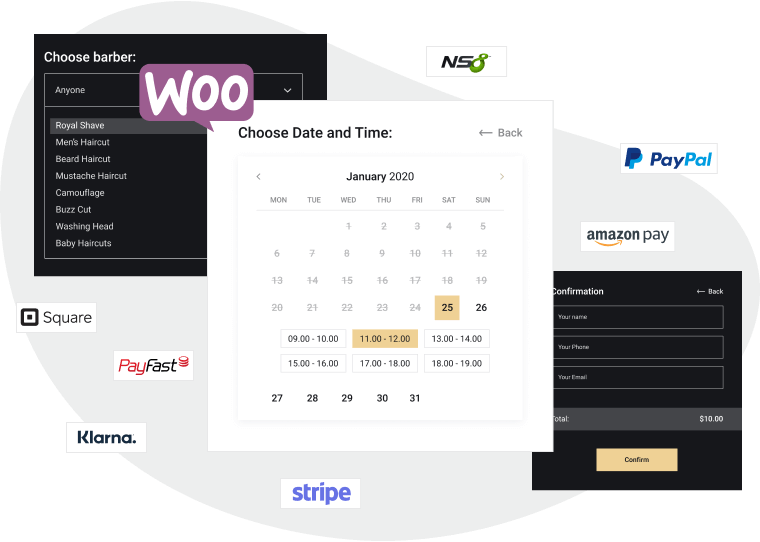 Every booking routine aspect is tuned to deliver smooth frontend exposure.
Get Your Own Appointment Booking Website