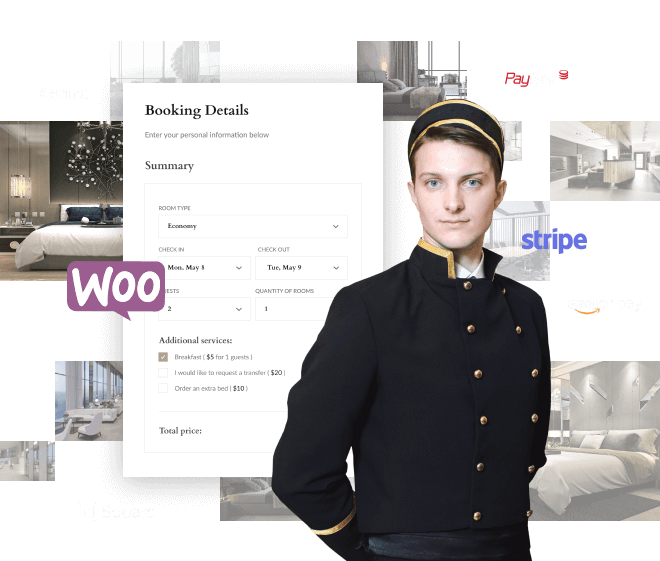 Grand Hotel Booking Website
This is the ideal solution for those looking to start a grand hotel booking website as it comes packed with features and can be customized fully to your personal requirements.
All room singles for your grand hotel website are created and stored in one place.
Present the available room types and service pages as neatly organized catalogs.
Enable the site visitors to quickly find their way around the luxury space items.
Extra filtering features: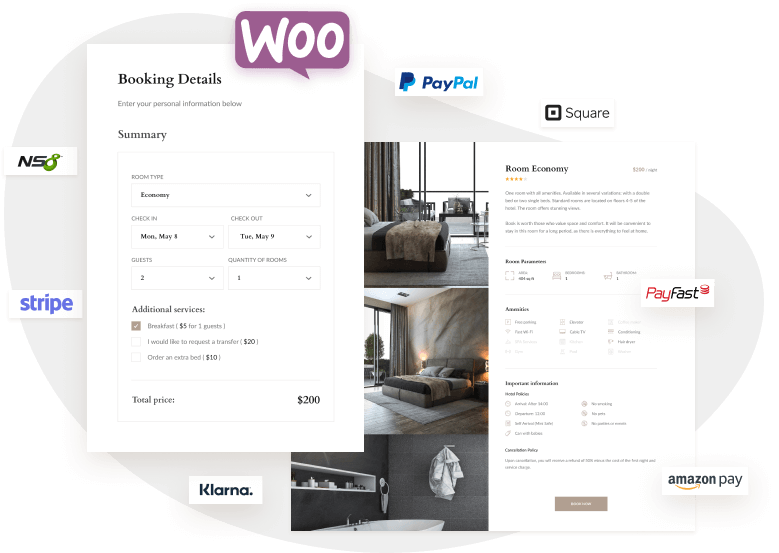 Let the visitors book a stay for as long as necessary through the inbuilt booking forms.
Get Your Own Hotel Booking Website