Small Hotel Booking Website
This is the ideal solution for those looking to start a mini hotel booking website as it comes packed with features and can be customized fully to your personal requirements.
No need to design all room singles for your mini-hotel website independently.
Display the advertised suite rooms as a spick-and-span catalog.
Empower the guests to find suitable luxury apartments fast and easy.
Extra filtering features: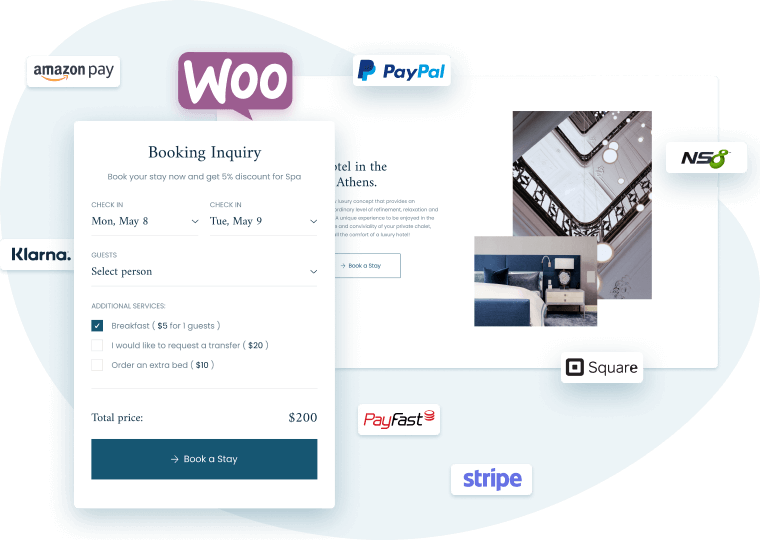 Benefit by the preset booking forms to ease out the routine for potential guests.
Get Your Own Mini Hotel Booking Website